Francesca Sucks And Fucks To Get The Job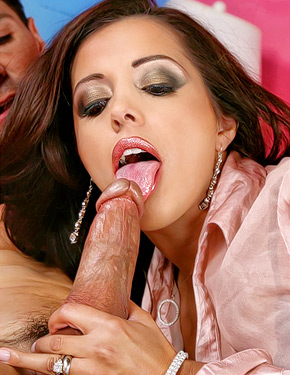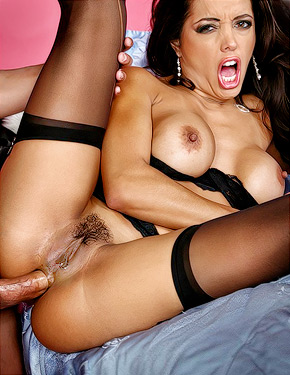 She might be gorgeous, but as an older woman, brunette stunner Francesca Le finds it difficult to break back into the workforce. She goes for a job interview with younger stud Sergio, who is demanding about the people that he will accept into his business. He takes Francesca into the back room, telling her to show him how well she can clean; as it turns out, Francesca is far better at cleaning cocks than she is at wiping the floor! It's lucky that she's good for something, because as soon as she wraps her lips around Sergio's cock, she has got the job! Sergio puts her through her paces, roughly banging her ass and cumming in her mouth.
Threeway Handjob Broker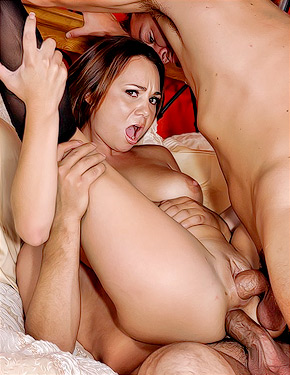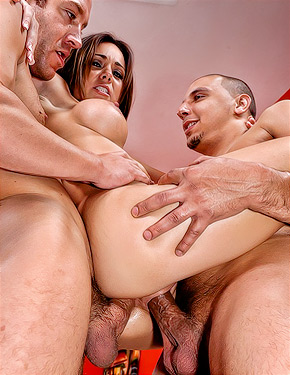 Holly West used to have all kinds of investments before the market crashed and she lost her brokers license. Then she figured out the fastest way to earn some money back was to get new clients two at a time! Watch her handy work as she clutches one cock in the palm of each fist and strokes their dicks like she was trying to unleash to antidote for all of her financial woes in one massive shared cumshot!
Naughty Milf Kayla Carerra Office Sex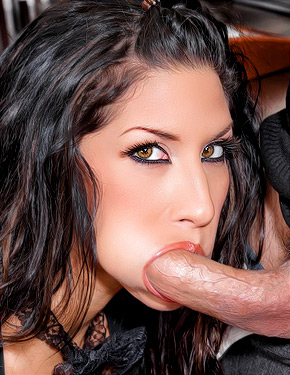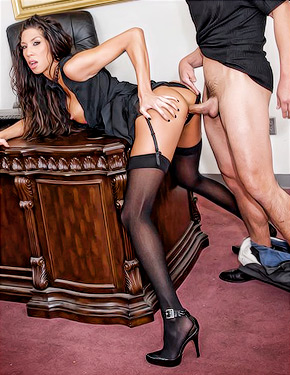 Kayla Carerra needs to make some money in a hurry, so she ends up in Sergio's office. Even before she steps foot in there she knows she's going to do whatever it takes to make a buck, and that involves her getting down on her knees and opening up her mouth wide. She loves to work that cock all the way down her throat, and you're going to love taking a look at those marvelous titties. I would titty fuck those all day long, especially if she started making the noises that she's making in this particular scene.